Costa Rica is famous for volcanoes. In fact, there are six active volcanoes and more than sixty extinct or dormant volcanoes. The danger to people from volcanoes is low and they present stunning opportunities to witness the power of mother nature.
Here are five volcanoes that you should consider visiting while in Costa Rica:
Arenal
The Arenal Volcano is the most visited volcano is Costa Rica. It is located about 56 miles (90 kilometers) from the San Jose. The nearest town, La Fortuna, is a good base from which to explore the Arenal Volcano National Park, which obviously contains Arenal volcano, but also the dormant Chato volcano.
Here are some other attractions, near the Arenal Volcano, that are worth exploring.
Lake Arenal
Lake Arenal is just west of Arenal Volcano National Park. It is the largest lake in Costa Rica.
Popular activities include windsurfing, kitesurfing, stand up paddleboarding, kayaking, fishing, hiking, birdwatching and horseback riding.
La Fortuna Waterfall
The La Fortuna Waterfall is southwest from the town of La Fortuna, near the border to the Arenal Volcano National Park and 1.3 miles (2.2 kilometers) from the Chato volcano lagoon.
This recreation area includes stunning crystal-clear waterfalls, a swimming area, and beautiful natural views. There are lockers to store your belongings should you choose to swim.
Some points to be aware of:
The stairs that descend down to waterfall area is about 350 yards (500 steps). And, of course, that means a 500-step climb to exit.

The water in the swimming area can be uncomfortably cold.

Entrance costs fifteen US dollars ($15 USD).
Venado Caves
If you are interested in spelunking or geology, then you should visit Venado Caves. This six million year old, expansive cave network contains waterfalls, stalactites, stalagmites and interesting formations.
Tabacón Hot Springs
Tabacon is the most well-known resort near Arenal Volcano. There are at least 18 natural hot springs on the property. The 102 rooms are large and luxurious, with modern finishes. Each room provides a view of either Arenal Volcano or the surrounding rainforest.
---
Poas
Poas Volcano National Park, located approximately 32 kilometers (20 miles) from Juan Santamaría International Airport, which serves San Jose and the Central Valley, is among the most visited tourist destinations near the Central Valley.
Due to a cycle of eruption, that began in April of 2017, the volcano and a 2.5 kilometer perimeter around the crater, was closed until August 31st of 2018. The area is now open, in a limited way.
Tickets to enter Poas National Park cannot be purchased at the park. You have to buy them online, in advance on this website, or via a tour operator.
You can stay up-to-date with the status of Poas on the national park's official Facebook page.
Although you may not be able to visit the crater lagoons at the Poas Volcano, you shouldn't write off the area as a place to visit. Here are a few fun and interesting places to visit near Poas.
La Paz Waterfall Gardens
La Paz Waterfall Gardens is an ecological park with accessible and safe hiking trails, five beautiful waterfalls, and an animal sanctuary.
There is both cloud forest and rainforest habitat within La Paz. The animal sanctuary includes capuchin monkeys, spider monkeys, hummingbirds, a serpentarium with a variety of snakes, jaguars, pumas and ocelots; as well as, a frog exhibit.
There are 3.5 kilometers of hiking trails to explore. And, if you get hungry there is a restaurant that serves delicious Costa Rican cuisine.
Doka Estate Coffee Tour
Some of the best coffee in the world comes from Costa Rica. And, some of the best coffee in Costa Rica, the Tres Generaciones brand, is grown at the Doka Estate coffee plantation near Poas Volcano.
Doka offers daily coffee tours where you can learn how coffee is planted, nurtured, harvested, processed and roasted into coffee that is enjoyed throughout the world. The English-speaking tour guides are very knowledgeable about the coffee-making process because they used to be workers in the plantation.
---
Rincón de la Vieja
Rincón de la Vieja volcano is located in the far northwest corner of Costa Rica, in the Guanacaste Province, about 35 kilometers (22 miles) from Daniel Oduber Quiros International Airport, in Liberia. The surrounding national park covers more than 34,000 acres (almost 14,000 hectares).
Hiking up to the crater is no longer allowed, since a 2011 eruption, however, there are many activities available in the park. These include:
Hiking

Forest canopy cours

Horseback riding

River-rafting

ATV riding

Wall climbing
---
Irazu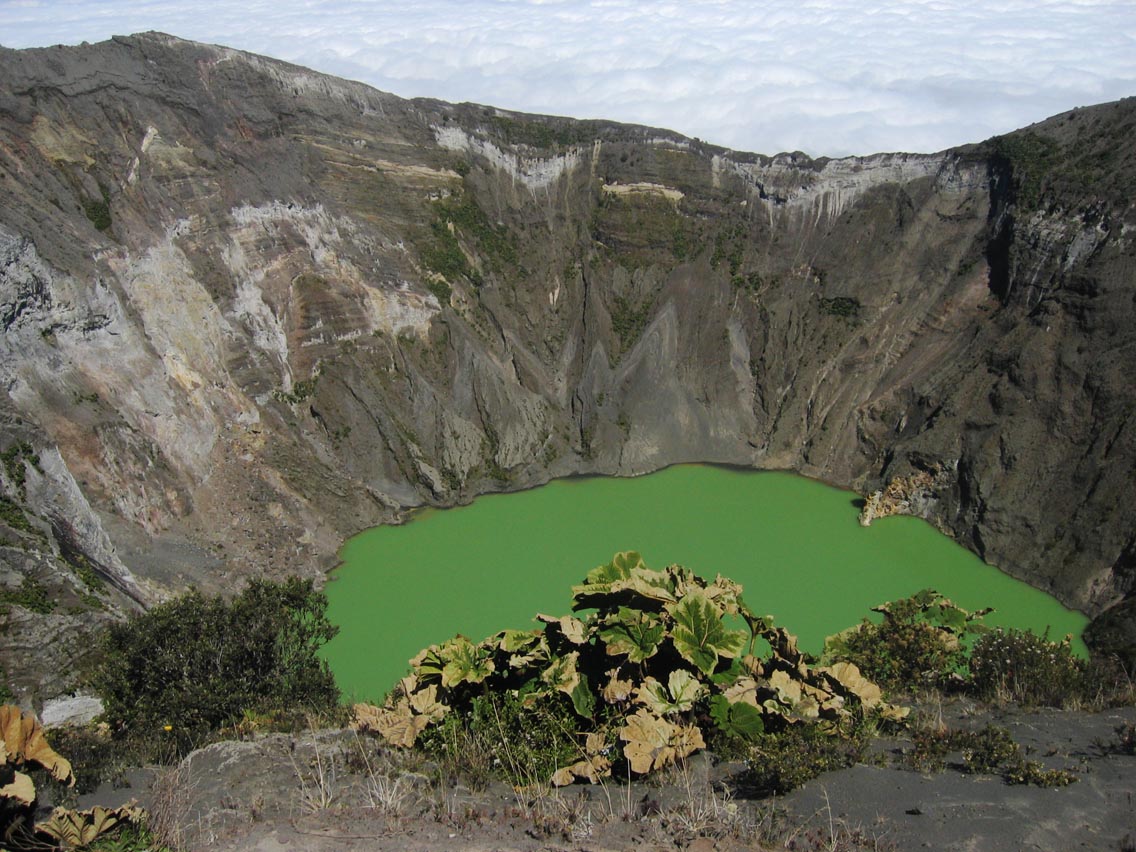 For many visitors, Irazu volcano, in Cartago, is the most impressive volcano crater in Costa Rica. It is the highest active volcano in Costa Rica rising more than 11,000 feet over sea level.
The most popular activity at Irazu is hiking to the top to view the Haya de la Diego crater lake. If you are lucky to reach the top of Irazu on a very clear day you might be able to see both the Caribbean to the east and the Pacific Ocean to the west.
As you can imagine, it can get very cold, near freezing, at the top of Irazu volcano. Bring a jacket.
---
Turrialba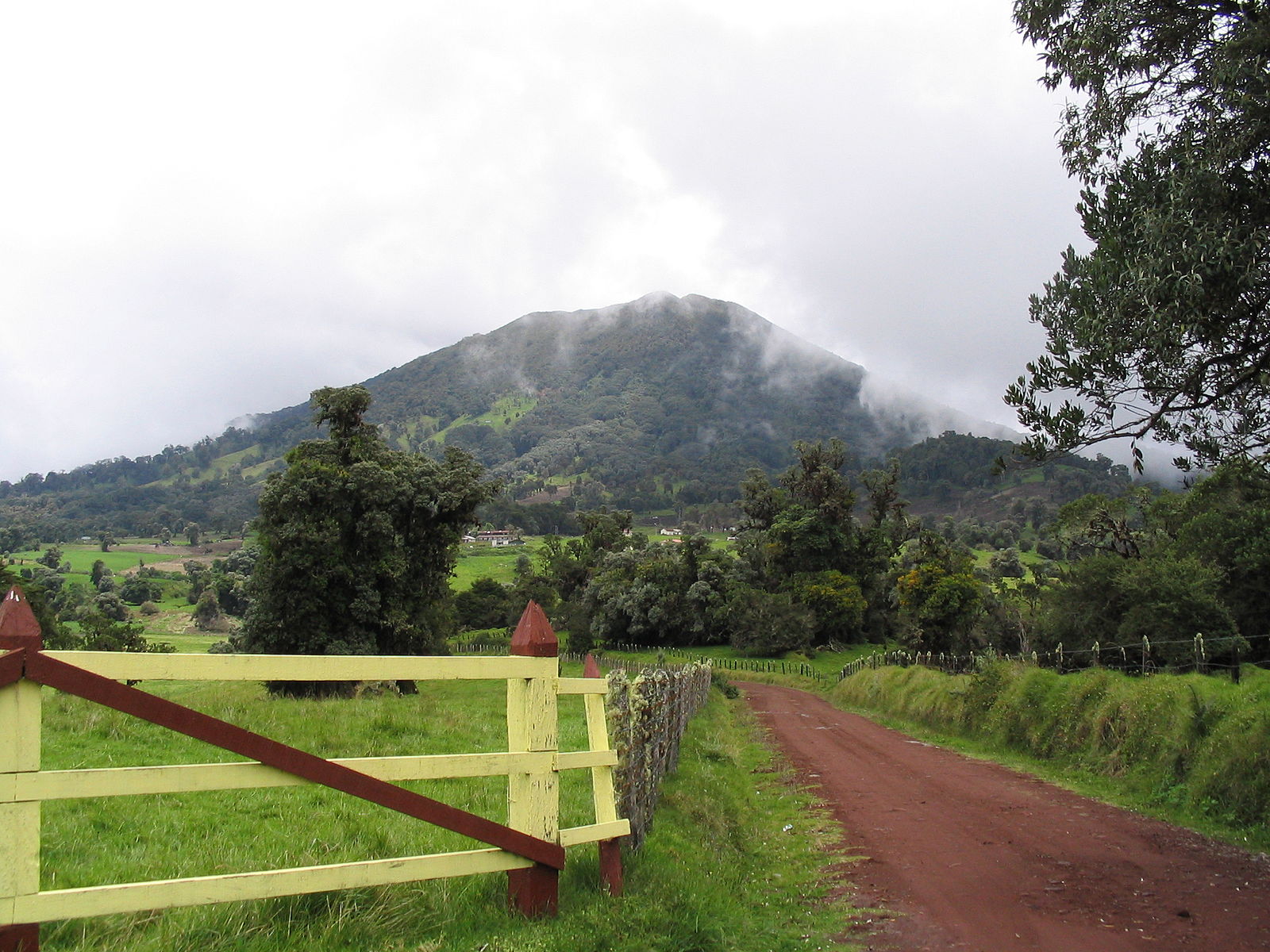 Turrialba volcano is a large, tall and impressive volcano, in Cartago, that rises more than 10,000 feet above sea level. Unfortunately, due to volcanic activity as recent as 2017, the Turrialba National Park is closed to visitors for safety reasons. In September of 2016, Turrialba erupted, spewing ash into the air throughout the entire Central Valley. All airports in the area were forced to close due to the eruption.